Описание
Let's Enjoy
Whole Home Wi-Fi 6
MX6
AX1800 Whole Home Mesh Wi-Fi 6 System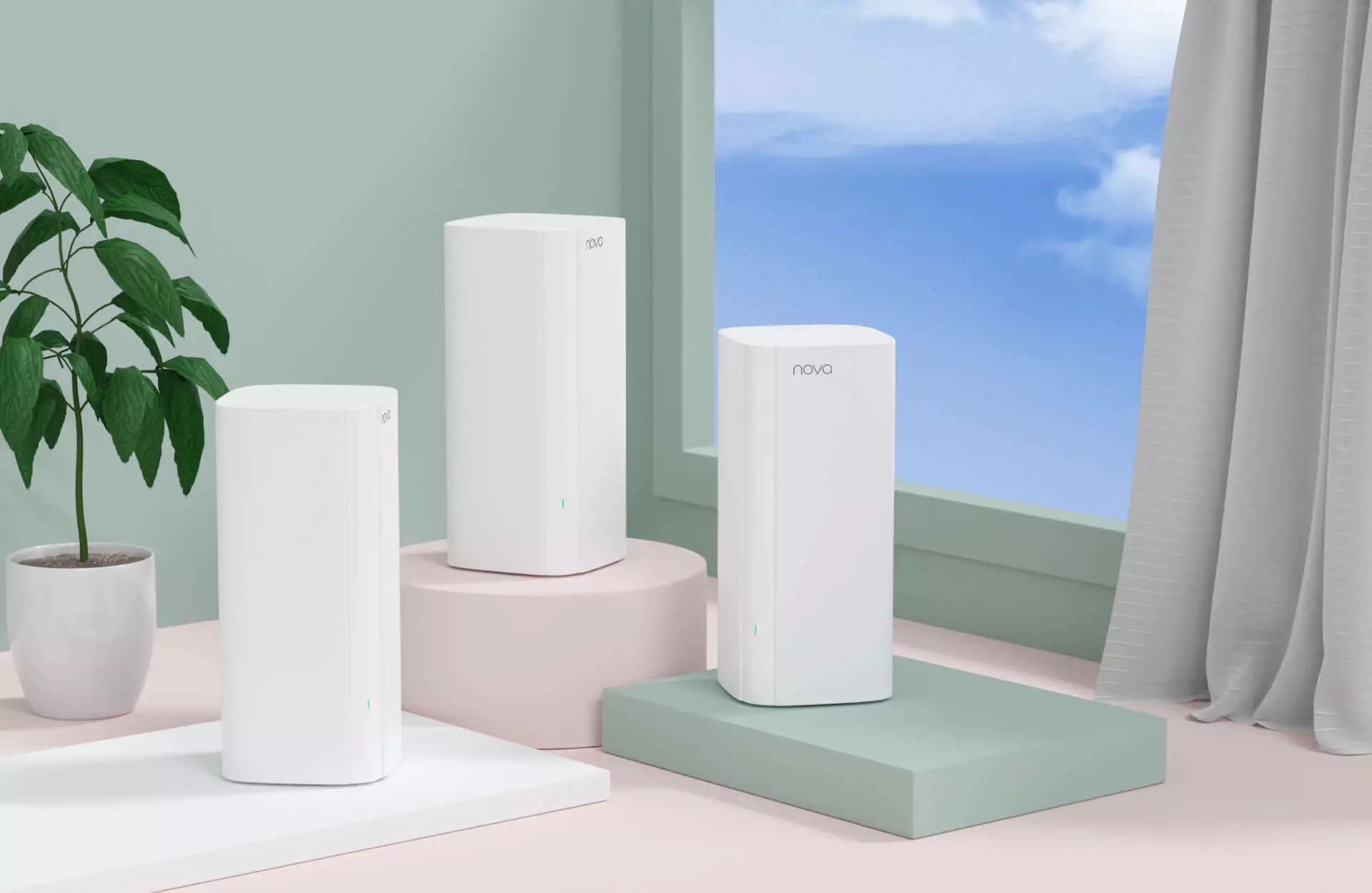 Stronger Penetration,More Coverage
With four Skyworks independent wireless amplifiers and beamforming technology, MX6 provides stronger, stabler signal penetration. This is capable of blasting through three walls with one node and expanding whole home Wi-Fi coverage to up to 6,000 ft² from the front door to the backyard with three nodes.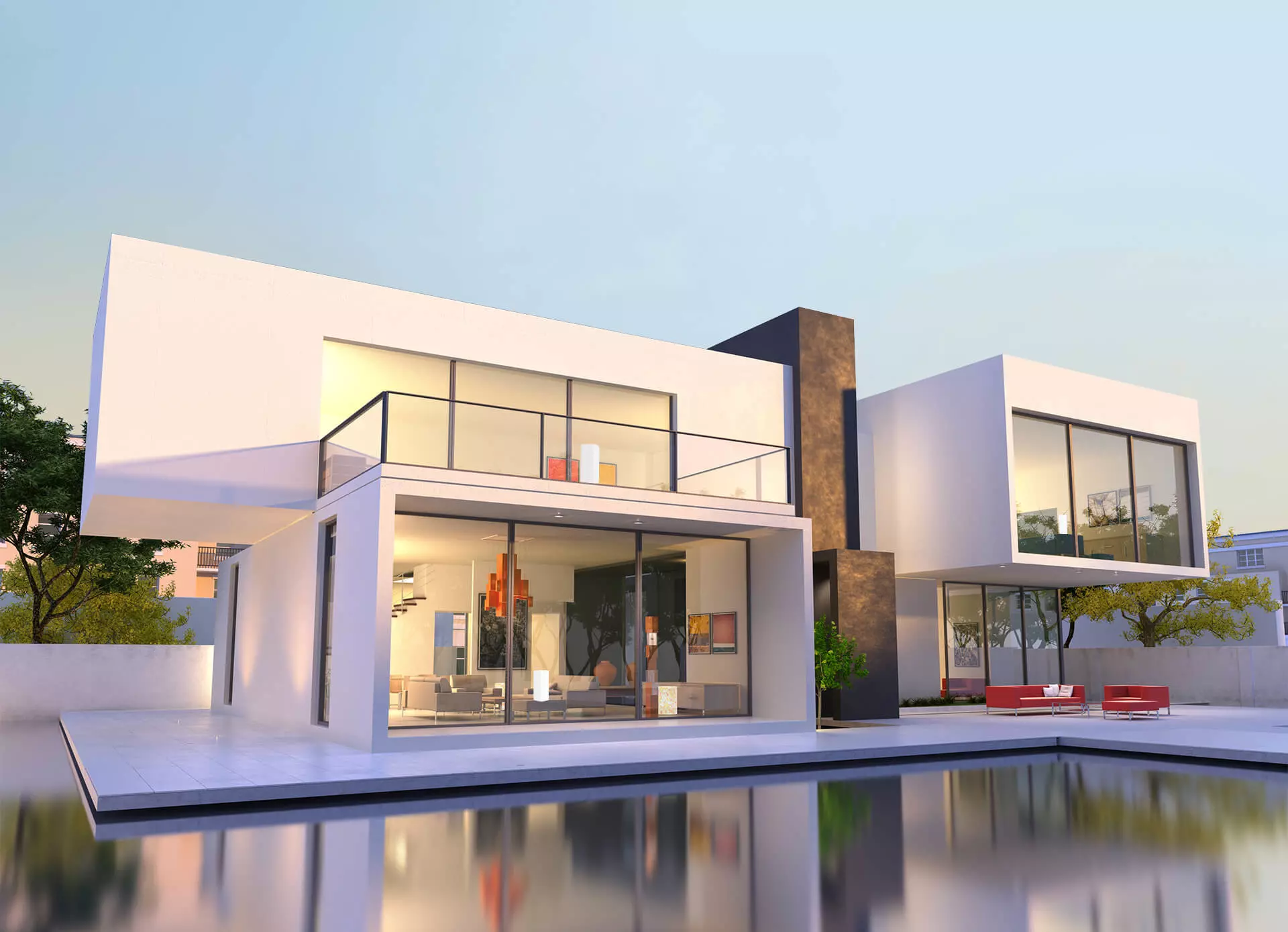 3-PACK Cover up to
6,000 sq.ft
(500m²)
Faster and Reliable Network around You
Compared with AC1200 Wi-Fi 5 products, MX6 is powered by dual-band Wi-Fi 6(802.11ax) with speed up to 1775Mbps, which is enhanced by 50%. Also, by equipping with 1.5GHz Quad-Core Broadcom high-performance processor, MX6 provides a more responsive and stabler distributed network.
*Testing from Tenda Lab and for reference only. Data varies according to the environment.
Whole Home Seamless Roaming
MX6 units work together under one unified network supported by 802.11k/v protocol and AP steering technology, creating seamless roaming experiences. Your devices will automatically connect to the best node as you move around in your house.
Repeater or Bridge
Obvious signal switching and attenuation of speed
Tenda MX6
Senseless signal switching. No attenuation.
*Roaming experience varies from device support, position and ambient interference.
Please contact customer service for set-up advices.
Just Plug and Mesh
Just plug an additional MX6 and it will automatically connect with each other to form a Mesh network. No wiring to enjoy more coverage.
Multiple Devices Will Be No Problem
With MU-MIMO and OFDMA technology, efficient Wi-Fi performance and reduction of latency are enabled, making simultaneous connection with over 160 devices simple and easy. Just enjoy a fast and smooth experience of multiplayer online game and Ultra HD video.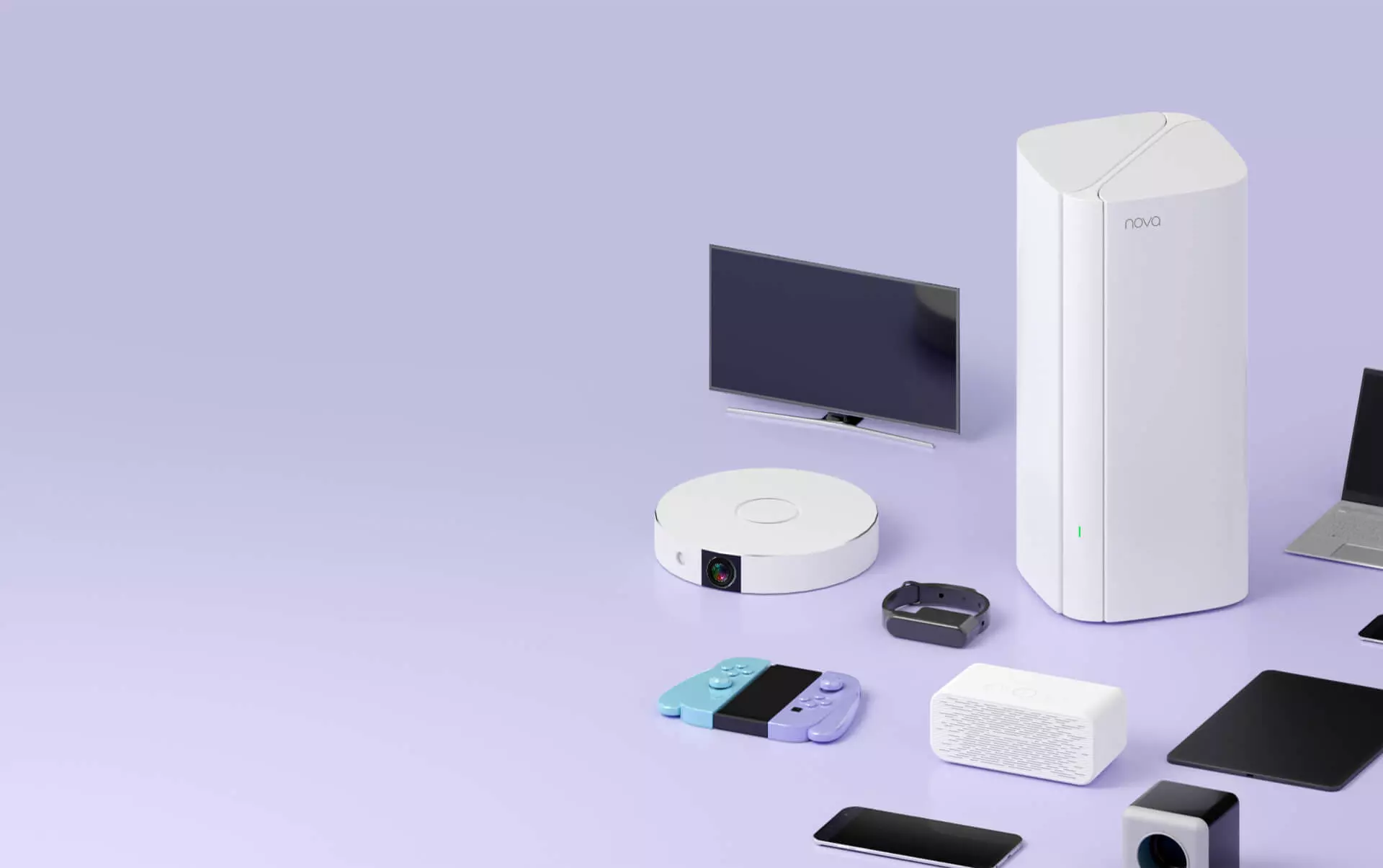 3 Gigabit Ports,More Possibilities
Users can access more wired terminals according to the scene requirements, such as smart TV, computer, IP camera and so on.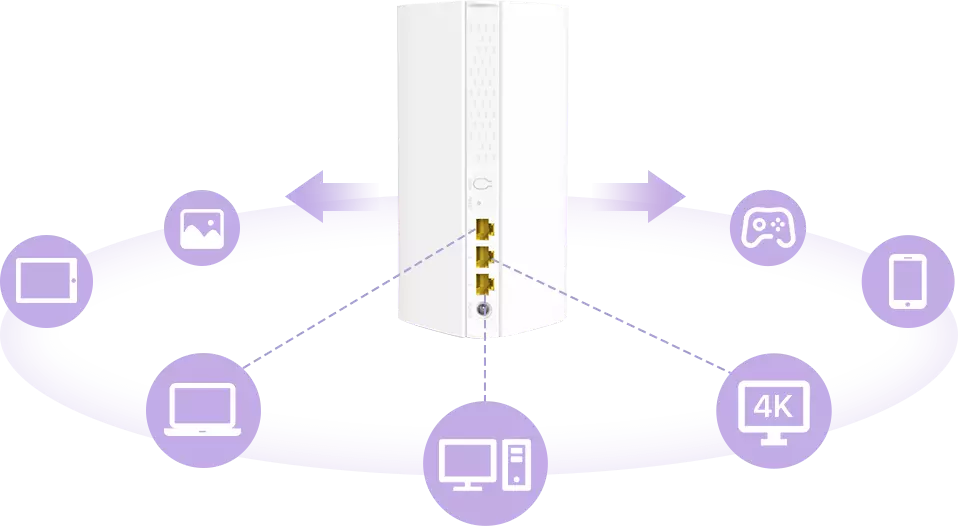 MX6(3-PACK)
Others(3-PACK)
Up to 8 wired terminals access
Up to 5 wired terminals access
Capacity increased by
Hi, Alexa!
Compatible with Amazon Alexa, which makes everything so easy. You can warmly welcome your guests to enjoy Wi-Fi network by simply saying "Alexa, turn on guest network".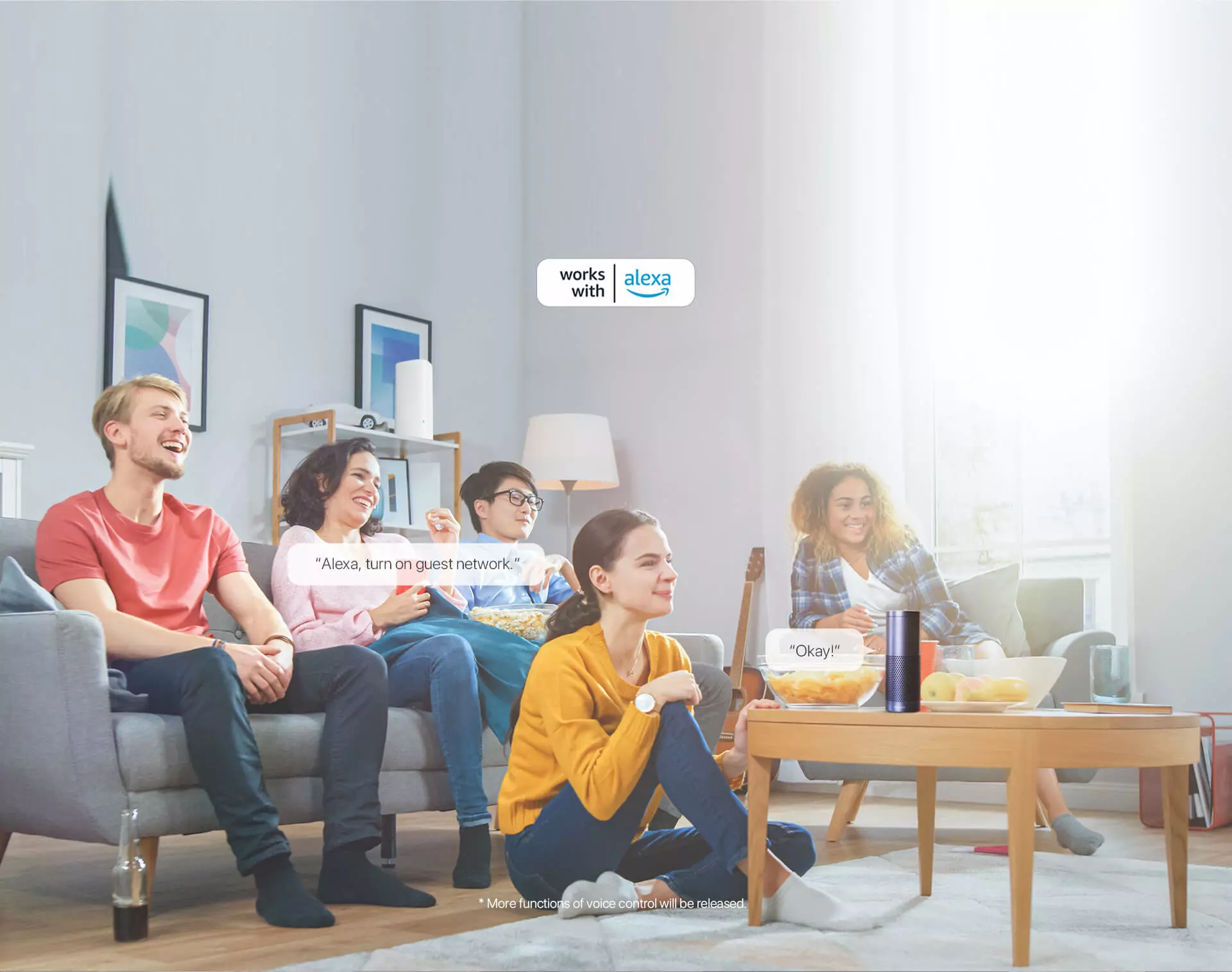 Remote Management in Your Hands
Supports remote app management, easy network setup, parental control and black list, MX6 brings you an easy remote management through your app in mobile devices.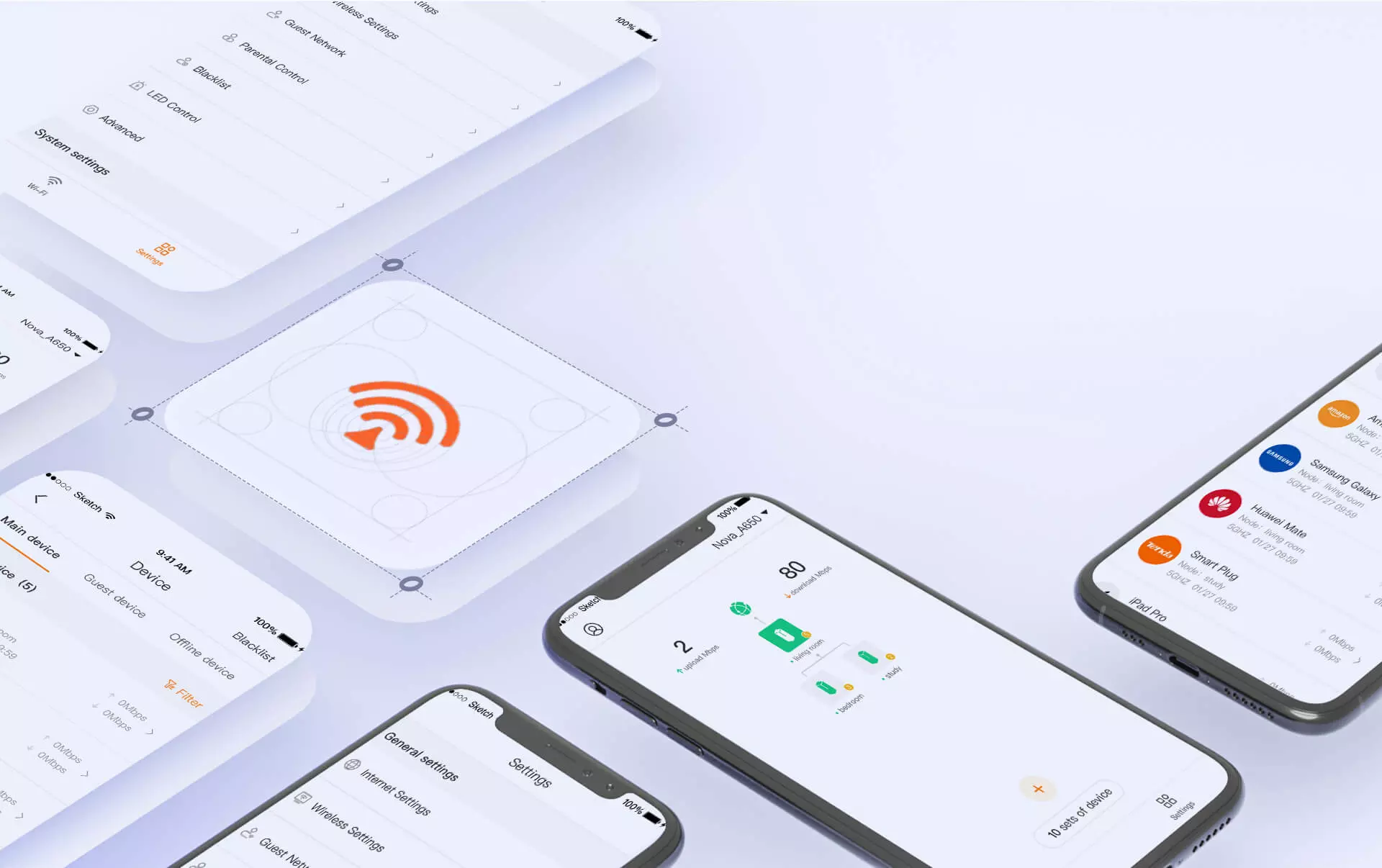 More Features

IPv6

WPA3

>
Auto-backhaul

/>
IPTV

Lower Latency

3 Gigabit ports